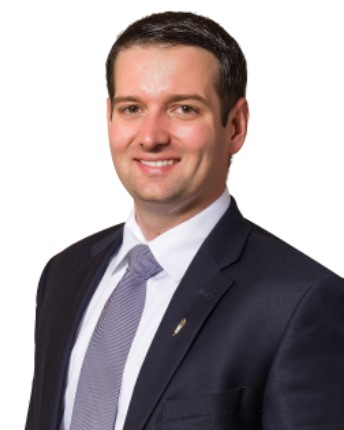 Attorney General R. Daniel Carter
R. Daniel Carter has served as the Kaw Nation Attorney General since July 2020. As a member of the Muscogee (Creek) Nation and with experience representing tribes across the country, Daniel brings a wealth of knowledge and experience to the Kaw Nation.
Mr. Carter is partner at Conner & Winters LLP, which has a dedicated Indian law practice group and nearly 100 attorneys with a wide variety of backgrounds and expertise. Daniel's Indian law practice focuses on matters such as tribal governmental operations, tribal sovereign rights, tribal economic development, tribal realty matters, the Indian Child Welfare Act and tribal treaty rights. He has litigation experience in federal, state, and tribal courts, as well as the administrative appeals process.
Daniel was formerly a counsel to the U.S. Senate Committee on Indian Affairs, so he offers the Kaw Nation a high level of expertise in reviewing, drafting and amending statutes and codes. His work on federal policies and laws related to Indian tribes also gives him a unique perspective and insight into federal laws and federal-tribal relations.
Daniel received his law degree from UCLA School of Law and his undergraduate degree from Oklahoma State University. He grew up in Pawhuska, Oklahoma, the heart of the Osage Indian reservation, and is a member of the Muscogee (Creek) Nation. He has been recognized by Super Lawyers, Best Lawyers and Chambers USA for his work on behalf of tribal governments