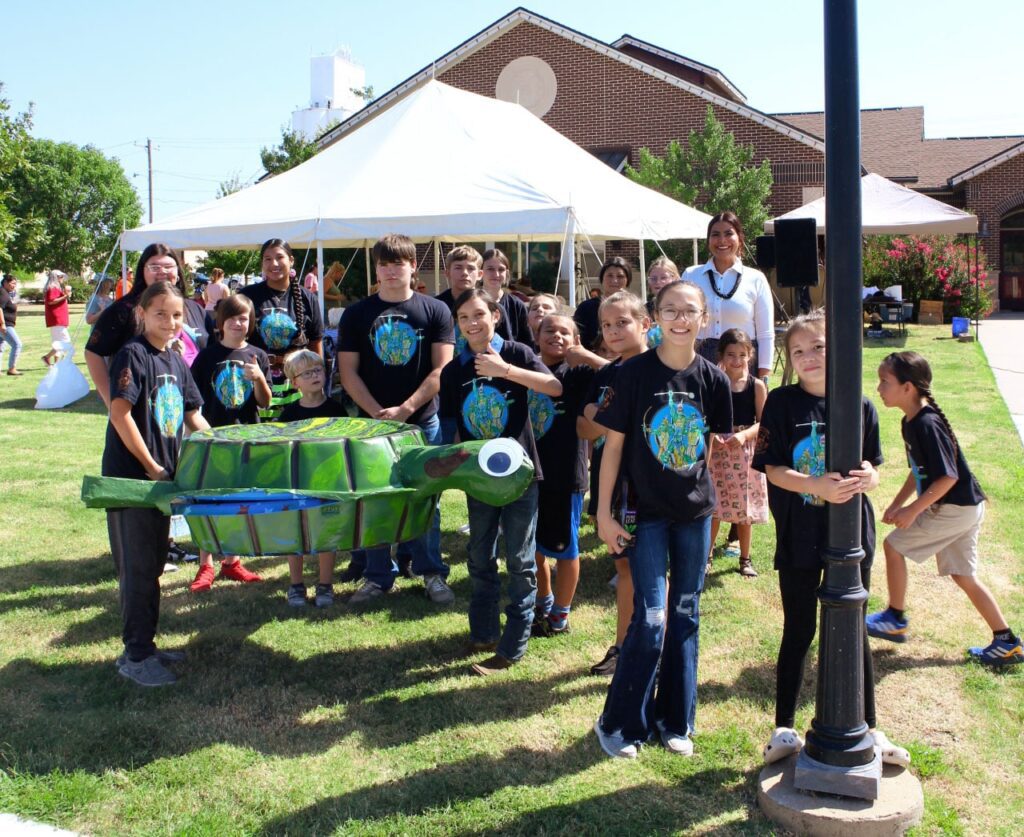 On September 9th, 2023, the Kaw Nation Language Department made a remarkable impression at the annual Charlie Adam's Day celebration in Newkirk, Oklahoma. The event, held at the Newkirk Public Library, featured captivating performances that highlighted the rich cultural heritage of the Kaw Nation.
Team Tajé Sage, the Youth Language Team, took center stage on Stage Two. They wowed the audience by re-enacting a traditional Kanza story in Kaáⁿze Íe, the Kaw Language. Their performance resonated deeply with the spectators, who responded with enthusiastic applause. This showcases the younger generation's commitment to preserving their native language and reflects the importance of cultural continuity.
Following this stellar performance was another compelling act titled "Wanda Kekahbah Stone, first woman Kanza tribal CEO." This portrayal was written and brought to life by Storm Brave, the Director of the Kaw Nation. Storm Brave's portrayal provided a moving first-person depiction of Wanda Stone, an iconic figure in Kaw Nation's history.
During her remarkable 16-year tenure as Kaw Nation Chair, Wanda Stone dedicated herself to ensuring tribal sovereignty and led the Kaw Tribe to a historic status. Under her leadership, the Kaw Tribe became the first and only tribe in the region to be recognized as a self-governance tribe by both the Bureau of Indian Affairs (BIA) and the Indian Health Service (IHS). Her legacy and contributions to the Kaw Nation are nothing short of extraordinary.
The performances at Charlie Adam's Day were not only a celebration of the past but also a strong statement about the resilience and determination of the Kaw Nation to exercise its sovereignty. The Kaw Language Department continues to play a pivotal role in preserving the Kaw language and promoting the cultural identity of the Kaw people. These inspiring acts were a fitting tribute to the Kaw Nation's history and a reminder of the importance of nurturing indigenous languages and traditions.