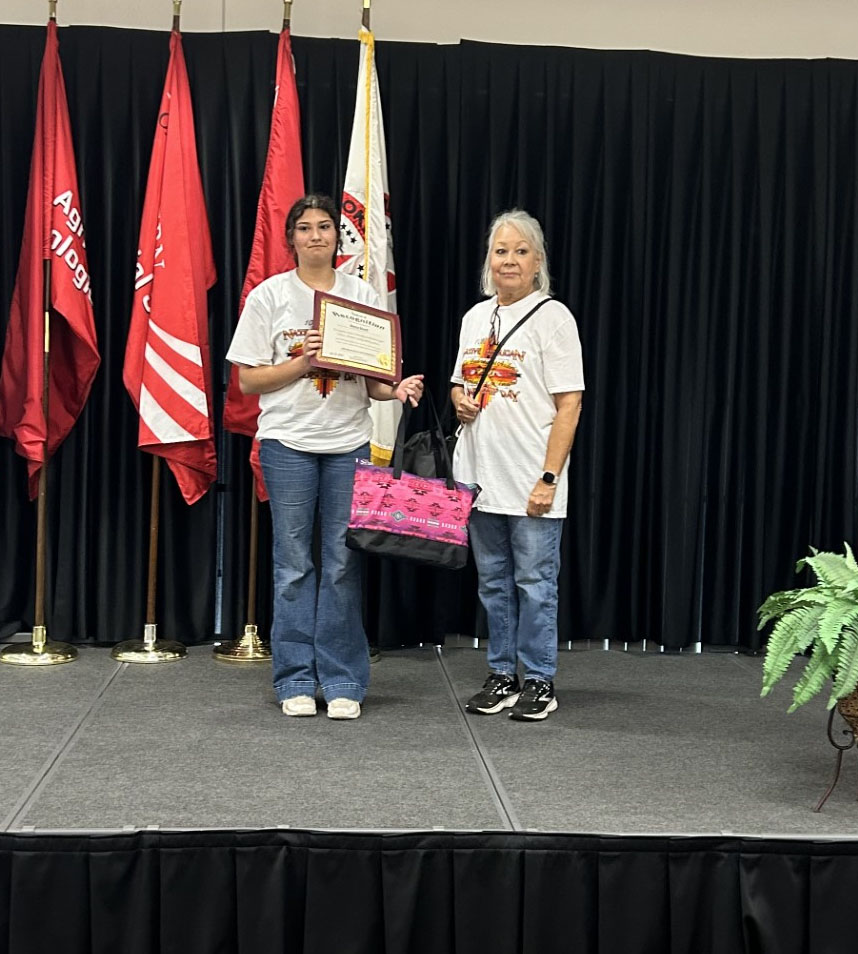 Kaw Nation students recently joined the 10th Annual Native American Leadership Day at Northern Oklahoma College. This event was made possible through collaboration between the Kanza Human Development Division, Northern Oklahoma College, Tribal Youth Program, and several other tribes, including the Ponca Tribe, Osage Nation, Pawnee Nation, Otoe-Missouria Tribe, Tonkawa Tribe, and the Iowa Tribe, who brought their tribal youth members.
During this event, students learned from two Native American guests: Kasey Nicholson, a motivational speaker and comedian from Billings, Montana, who is passionate about creating positive change in tribal communities, and Jake Roberts, the Director of Behavioral Health/Licensed Professional Counselor for the White Eagle Health Center, who educated students about the game of stickball, emphasizing its role in teaching values to Native American youth.
Students also attended preparatory courses, including a College Prep Session by Regina Riley, the Higher Education Director for the Iowa Tribe of Oklahoma, and a talk by Lauren Redeagle, Tribal Education Advocate for the Osage Nation, on saving money and its importance. They had the opportunity to interact with representatives from various universities and tribal institutions to explore further education opportunities.
The event recognized leadership through awards for academic performance and cultural involvement. Among the awardees were two Kaw students: Maycie Brandt, an enrolled member of the Kaw Nation, who received an award from the Kanza Human Development Division, and Aiden Jones, an enrolled member of the Pawnee Nation and a descendant of the Kaw Nation, who received an award from the Pawnee Nation Tribal Youth program.