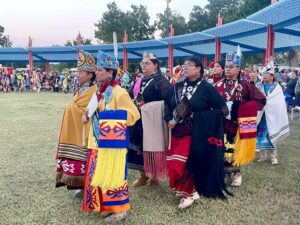 The Standing Bear Powwow in Ponca, Oklahoma, held on September 29th and 30th, was a remarkable event that held special significance for the Kaw Nation. This annual celebration of heritage and tradition is a highlight in the northern Oklahoma area, and this year, Kaw Nation's involvement reached unprecedented levels.
Kaw Nation proudly served as one of the six local tribes acting as co-hosts for this year's Standing Bear Powwow as part of a deep commitment to preserving and sharing the Native American culture. This collaborative effort brought together Kaw Nation, Osage Nation, Otoe-Missouria Tribe, Pawnee tribe, Ponca Nation, and Tonkawa Tribe, strengthening the sense of unity and community among indigenous peoples.
One of the standout features of this year's event was the prominent presence of Kaw Nation members among the Head staff. Three of our Tribal Citizens assumed key roles within the powwow's leadership including Head Man Dancer, Arena Director, and Water Carrier who all played roles in the overall success of this cultural gathering. Their involvement not only highlighted the importance of tribal representation but also added a unique Kaw Nation perspective to the event.
In addition to the representation on the Head staff, the Kaw Nation also had a member participating in the Princess competition showcasing the talent and grace of our Tribal Citizens.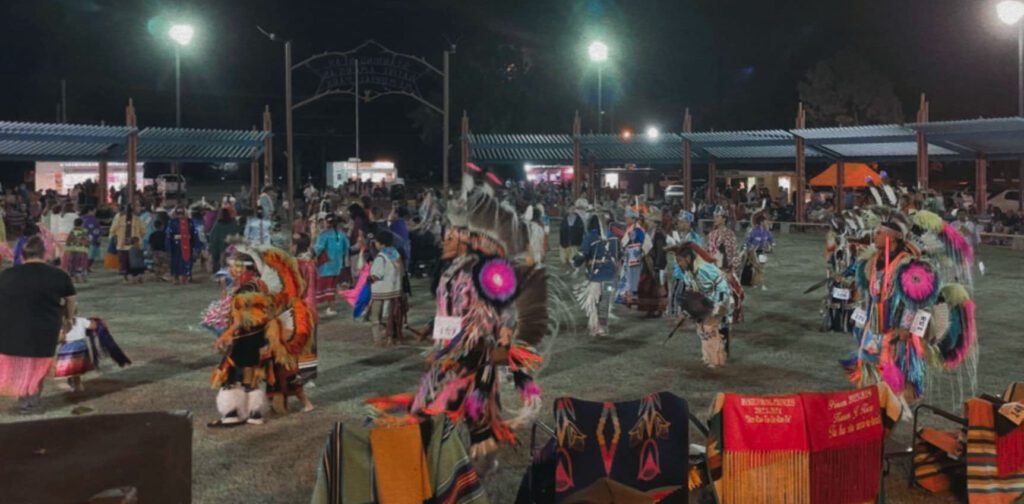 The Standing Bear Powwow is a cherished annual tradition, a time when indigenous communities come together to celebrate their shared heritage. Kaw Nation's involvement in this year's event was representative of our commitment to preserving and sharing our legacy with the world.
As we reflect on the success of the Standing Bear Powwow and Kaw Nation's role, we look forward to future opportunities to continue participating in and contributing to future Standing Bear Powwows. We are immensely proud of the remarkable achievements at this year's powwow and anticipate even greater cultural exchange and unity in the years to come.