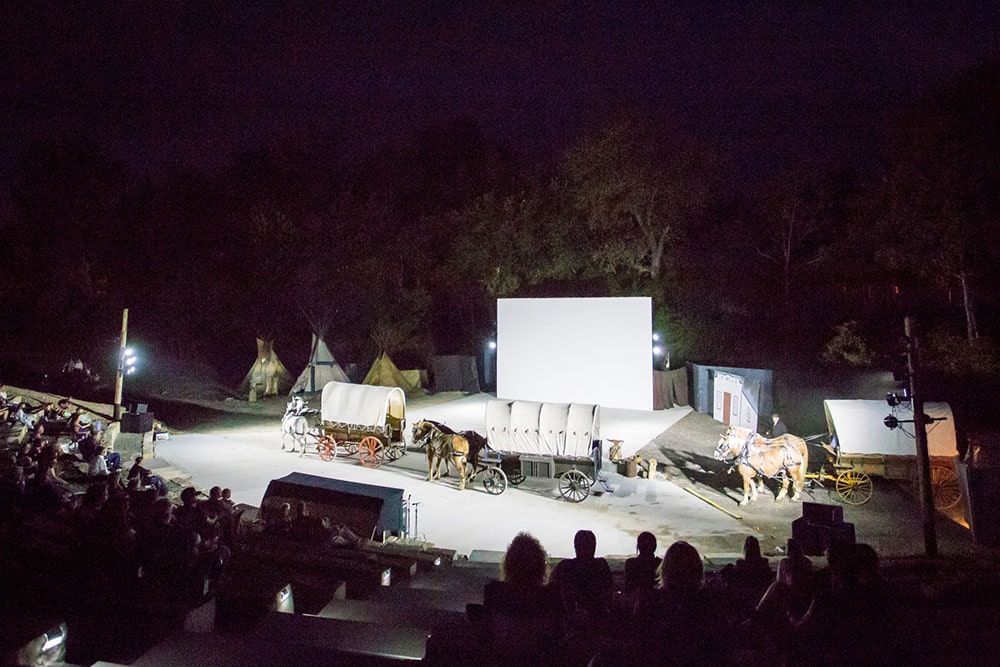 On the evening of September 16th, 2023, Council Grove, Kansas, came alive with the echoes of history as the city's Neosho River amphitheater played host to the much-anticipated "Voices of the Wind People" performance. This annual pageant and historical drama, conceived to provide an authentic reenactment of the clash between Native American and Euro-American cultures, unfolded in the historic setting of Council Grove along the Santa Fe Trail.
At the heart of "Voices of the Wind People" are two pivotal characters: Chief Allegawaho, the Kanza (Kaw) Chief, and Seth Hays, Council Grove's first Euro-American resident. These two characters narrate the compelling story of a time when two profoundly different cultures converged, bringing about profound changes. As the Kaw Indians faced relocation and European American settlers began to populate Council Grove along the Santa Fe Trail, the dynamic interplay of these two cultures proved to be severe, leaving a lasting impact on the region.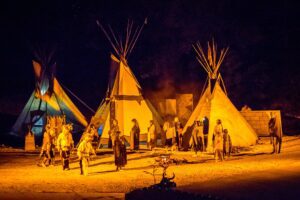 What makes this production truly remarkable is its dedication to historical accuracy and its multi-dimensional approach to storytelling. "Voices of the Wind People" seamlessly weaves together historic photos, depictions of the picturesque prairie landscape, video imagery, and live-action scenes. The audience is transported back in time as they witness a pack train, wagon train, stagecoach, riders on horseback, tepees, and the flickering campfire of a Kanza village.
One of the more important aspects of the performance is the involvement of the People of the Kaw Nation from Kaw City, Oklahoma. These individuals, whose ancestors once inhabited the Council Grove area, return each year to participate in the production. They not only provide the principal narration for Chief Allegawaho but also enact village scenes and take on dramatic roles, all while showcasing authentic traditional dances and cultural portrayals.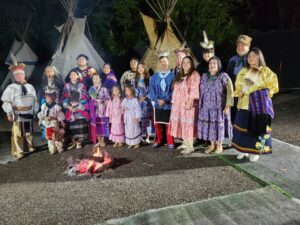 Among the Tribal Citizens who performed this year was Ken Bellmard, the Kaw Nation Government Relations Director. Bellmard expressed the significance of the pageant, stating, "The pageant is important because it speaks to a very critical time not just for us but for the State of Kansas. It shows the deprivations we had to face and how westward expansion was so detrimental to us." His words underscore the historical weight and importance of "Voices of the Wind People" as it educates and raises awareness about the complex and often painful history of Native American communities.
This annual pageant serves as a vital bridge between the past and the present, fostering understanding and empathy among its audience members. It is a reminder of the resilience and strength of Kaw Nation and our enduring connection to the land. As "Voices of the Wind People" continues to captivate audiences in Council Grove, it displays the power of storytelling in preserving history, promoting cultural awareness, and honoring the voices of those who once walked the same trails and camped by the same rivers, leaving an indelible mark on the land and its people.